Grant County Food Connection a Success!
The Grant County Food Connection occurred on Wednesday, March 29 at the main office of West Central MN Communities Action, Inc. in Elbow Lake.
Nearly 10,000 pounds of food was distributed:  45 home deliveries were made to home-bound seniors and 68 households attended the food drop.  Funding for the food distribution was provided by the Elbow Lake Community Healthcare Auxiliary.
Thank you to all of the volunteers from the local community and organizations (Wendell Fire Department, USDA, FSA, Grant County Social Services, Eagle Bank, WCA Schools, Vinco, University of Minnesota, Grant County HRA and the Healthcare Auxiliary).
Thank you to all of the volunteers for their hard work!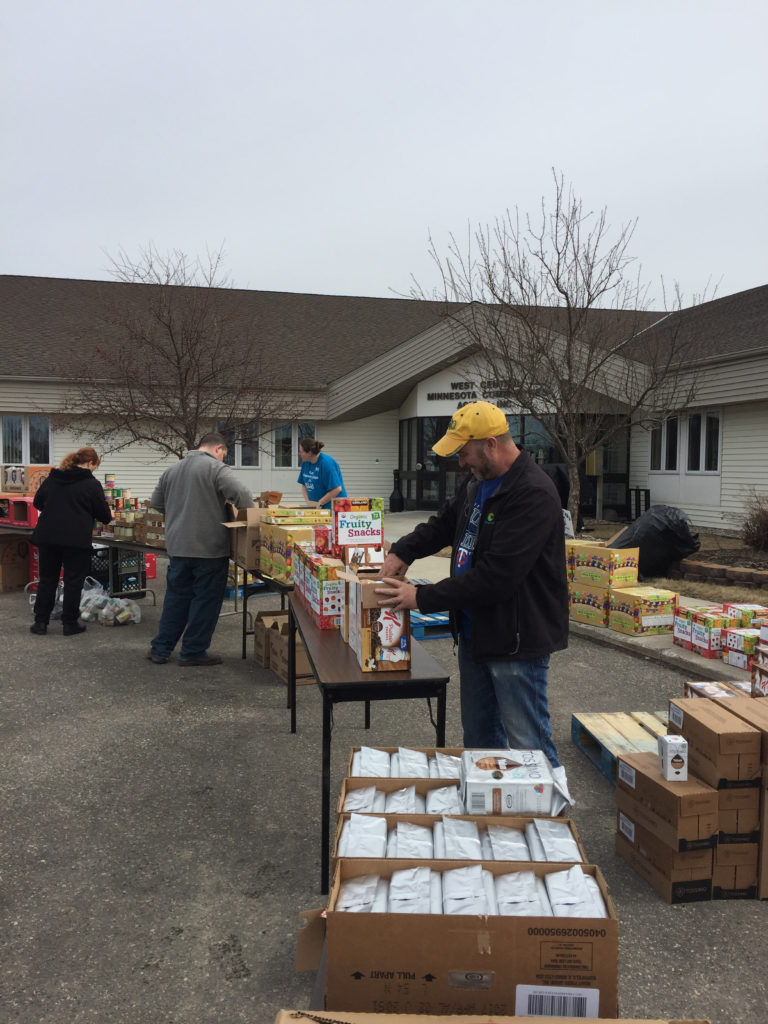 Volunteers from the Wendell Fire Department and Eagle Bank setting up for the food distribution.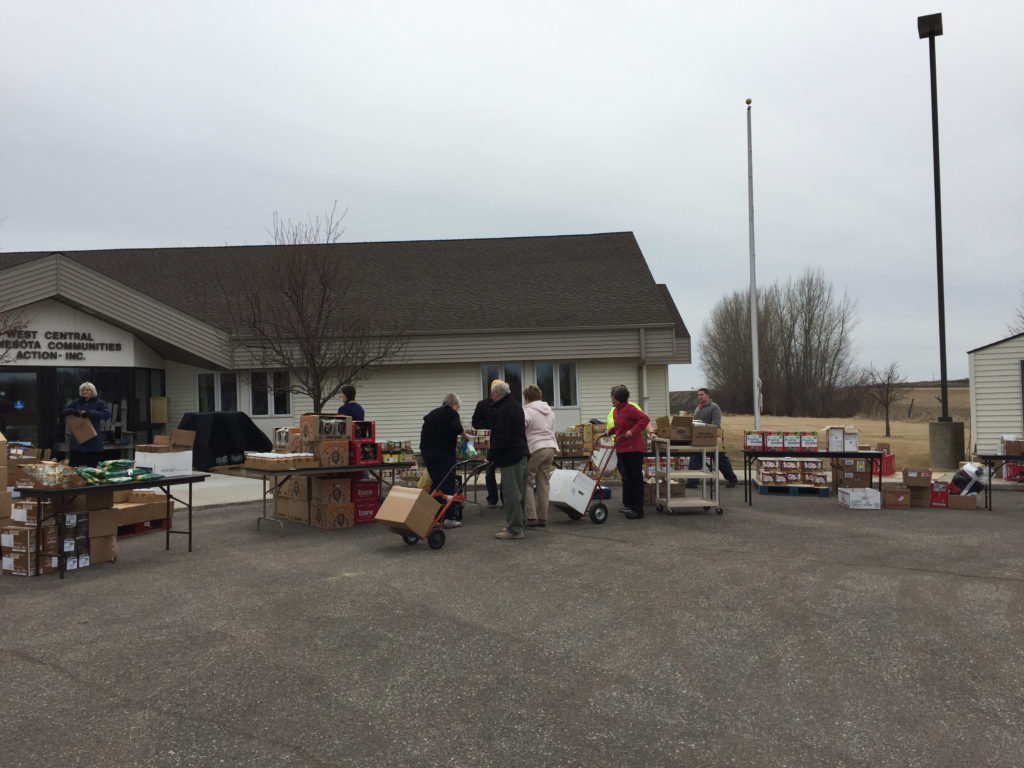 Volunteers from the Elbow Lake community, USDA and Eagle Bank packing boxes for senior deliveries.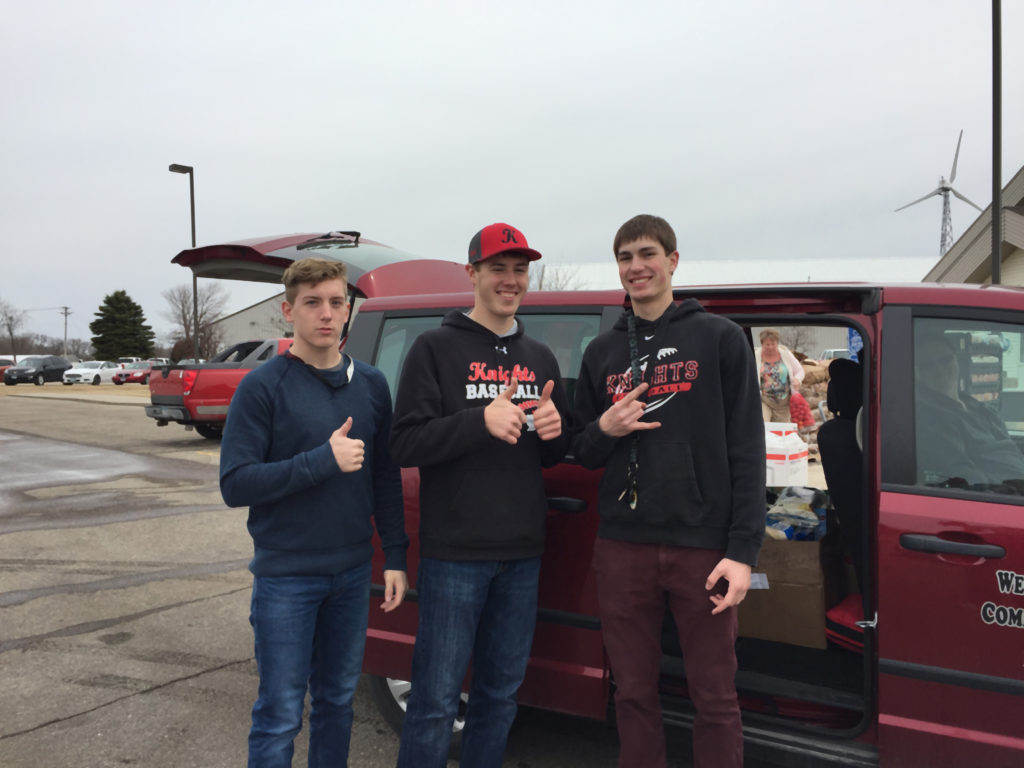 Student volunteers from WCA Schools  (l to r):  John Barber, Ross Anderson and Dawson Staples