PLUS Kids Donation Made by Young Entrepreneur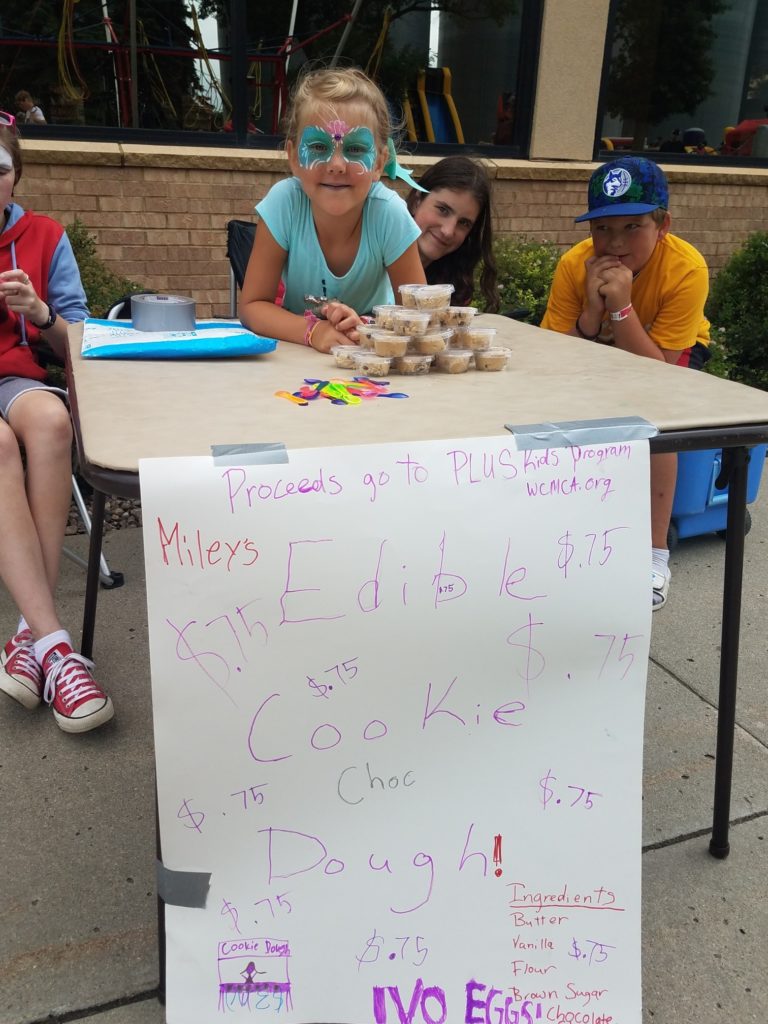 The WCMCA PLUS Kids program received a $55 donation from a young Elbow Lake entrepreneur, Miley Dewey.  Miley set-up an edible cookie dough stand during Elbow Lake's Flekkefest celebration to help raise funds for the PLUS Kids program.  The PLUS Kids program provides a positive, neutral and safe environment for the exchange and supervised visitation of children by separated parents in cases where visitation would otherwise be difficult due to issues of conflict of abuse.  The funds will be used to purchase items for the parents and children to use during their visits.
Thank you for your kindness Miley!