Ready Ride – Ages 60 and over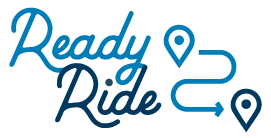 The Ready Ride program is a volunteer-based program serving the counties of Douglas, Grant, Pope, Stevens, and Traverse. The goal is to provide transportation services so older adults can continue to live in their home as long as it is safe for them to do so. Transportation needs include medical and non-medical rides. Cost-sharing applies. Rider must be age 60 or over.
---
Become A Volunteer
Volunteering is rewarding as this program helps older adults maintain their independence. Be part of the team and feel good about giving back to your community.
Pick your schedule and driving area
Mileage reimbursement available
Call Ready Ride for volunteer opportunities: 218-685-RIDE (7433)
---
Fee Schedule
Annual enrollment fee is:
Transportation: $25 | Door-through-Door Transportation: $35
Riders share in a portion of the cost, based on ability to pay.
| SINGLE PERSON: Net Income Up To… | Cost Per Mile |
| --- | --- |
| Tier 1 – $12,060 | $0.50 per mile |
| Tier 2 – $15,075 | $1.00 per mile |
| Tier 3 – $18,090 | $1.25 per mile |
| Tier 4 – $21,105 | $1.60 per mile |
| Tier 5 – $24,120 | $2.09 per mile |
| HOUSEHOLD OF TWO: Net Income Up To… | Cost Per Mile |
| --- | --- |
| Tier 1 – $16,240 | $0.50 per mile |
| Tier 2 – $20,300 | $1.00 per mile |
| Tier 3 – $24,360 | $1.25 per mile |
| Tier 4 – $28,420 | $1.60 per mile |
| Tier 5 – $32,480 | $2.09 per mile |
John Przybylski, Administrative Assistant - Transportation
Ready Ride
WCMCA, Inc.
411 Industrial Park Boulevard
Elbow Lake, MN 56531