WCMCA named as a Dementia Friend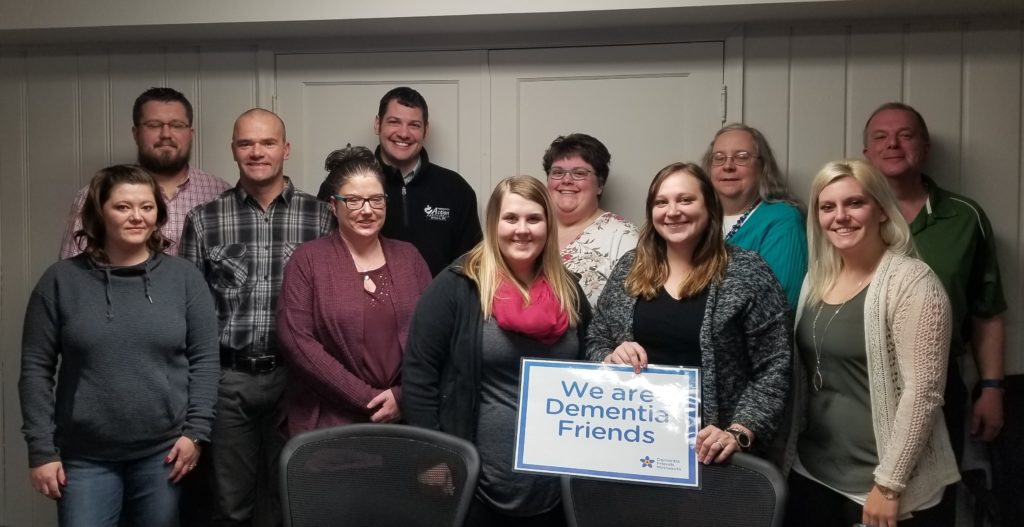 On Wednesday, November 28, WCMCA Family & Community Services staff received dementia training from the Land of Dancing Sky Area Agency on Aging.  WCMCA has now been designated as Dementia Friends in the community.
Dementia Friends USA is a global movement that is changing the way people think, act, and talk about dementia.  From telling friends about the Dementia Friends program to visiting with someone who is living with dementia, every action counts.  Anyone of any age can be a Dementia Friend – we all have a part to play in creating a dementia friendly community.