Our Mission
Head Start promotes the school readiness of young children from low income families by enhancing their cognitive, social, and emotional development.
Our Vision
To provide quality child development programming for all eligible children using the Head Start/Early Head Start Model that enables families, children and staff to be empowered by creating a caring, safe and healthy environment that encourages learning and wellness.
Get to Know Our Mental Health and Nutrition Consultants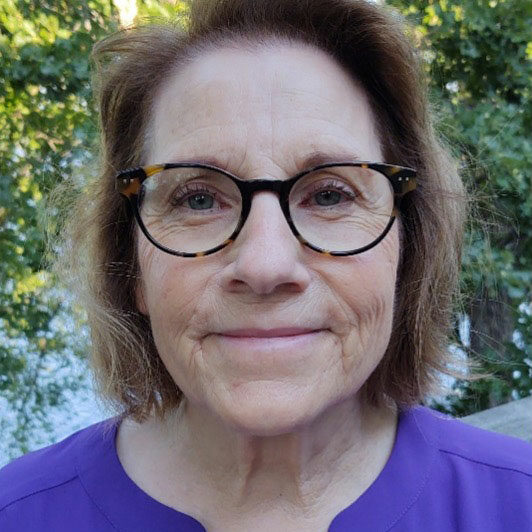 Jody Shaskey-Setright, LICSW
Licensed Independent Clinical Social Worker
Jody has been providing mental health consultation to Head Start staff and parents for over 25 years. She completed the Infant and Early Childhood Mental Health Certificate Program at the University of Minnesota in 2013 and is trained in Facilitated Attuned Interactions -FAN.  Jody is also trained in  Parent Child Interaction Therapy, Circle of Security ,Incredible Years Parent Education Program and Parent  Child Psychotherapy. She is available for staff and parent consultation as an enhanced resource for Head Start families. Consultation are completed via phone, virtual or in person to accommodate personal preference.

Tara is a Registered Dietitian and has nearly 30 years of experience helping people of all ages with nutrition counseling. Tara has worked for Horizon Public Health WIC for 14 years, and has been a Nutrition consultant for Head Start for over a decade.  Tara specializes in maternal, infant, and childhood nutrition where she assesses growth and promotes healthy eating and activity habits for all.  Instilling healthy habits early leads to better health outcomes to last a lifetime!   She can help with special diets, food allergies, picky eaters, and growth concerns.
Early Head Start (EHS) programs serve infants and toddlers under the age of 3, and pregnant women. EHS programs are designed to nurture healthy attachments between parent and child (and child and caregiver). Services encompass the full range of a family's needs from pregnancy through a child's third birthday.
A child's brain undergoes an amazing period of development from birth to three-producing more than a million neural connections each second.
The development of the brain is influenced by many factors, including a child's relationships, experiences and environment. Learn more about the crucial role you play in building your baby's brain, get your questions answered, and find some fun "brain-building" activities to share with your little one.

Brain Wonders - Zero To Three Magic of Everyday Moments from ZEROTOTHREE on Vimeo.
Listen to this podcast to listen to Early Head Start families as they share how home visiting has impacted them. The families describe the ways that home visitors work to nurture parent-child relationships. They also talk about how home visitors offer information, support, and connections to community resources. Learn more about the positive difference that home visitors make in the lives of children and their families.
How childhood trauma affects health across a lifetime